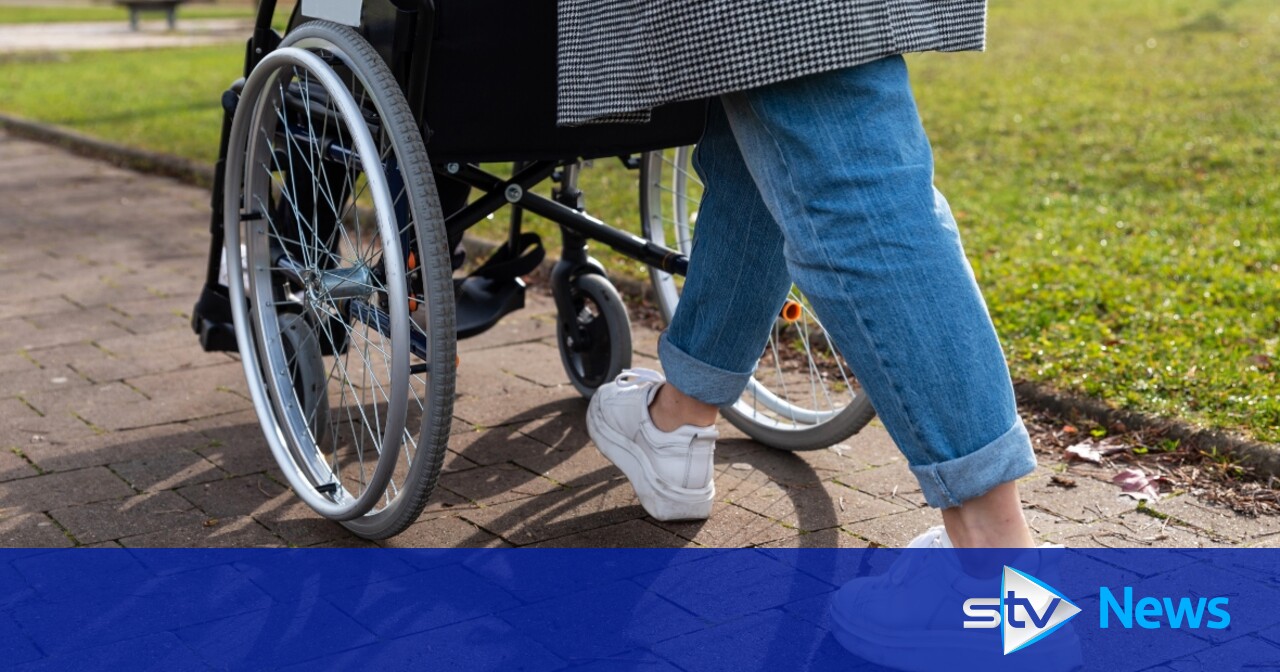 Caregiver who displayed sexual and racist behavior and imitated an SSSC-banned wheelchair patient
A carer who displayed sexual and racist behavior and imitated a patient who was in a wheelchair has been issued a restraining order.
Paul Raymond Anderson was employed as a support worker at Sense Scotland Supported Living: Fife & Surroundings in Glenrothes when the incidents happened.
He was accused of making racist and sexual comments to a colleague, nicknamed ZZ to protect his anonymity, on or around September 2, 2021.
Anderson was also accused of impersonating a vulnerable patient in a wheelchair, nicknamed AA to protect his identity, on the same day.
While bathing, AA doused his co-worker with water — prompting Anderson to tell ZZ that "I bet that's not the only way to get soaked."
The Scottish Social Services Council (SSSC) thought it was sexually motivated.
Following this, while washing AA's hair, he commented that if his colleague YY (who is of Asian descent) performed the task, it would be called "an Indian head massage".
In this case, Anderson would have acted in a racist manner by the SSSC.
Finally, the caregiver also imitated AA by sitting in the wheelchair, pretending to bump into objects, imitating AA's vocal sounds, and pretending to drool.
The SSSC said all three of these incidents occurred in the presence of AA.
His fitness to practice was found to be impaired by the board, who said his misconduct "raises serious values ​​concerns and calls into question your fitness to work in the profession."
The decision documents stated, "During a day at work and in the presence of AA, you acted both in a sexually motivated manner and in a racist manner toward your co-workers.
"The behavior is well below the standards expected of registered social workers. This is behavior that is fundamentally incompatible with professional registration.
The council found that Anderson showed no insight, regret or remorse for his actions on the day of the incidents and did not engage in the investigation.
Given the seriousness of his acts, she considered that there was a significant risk of the carer repeating similar behavior, with a risk of harm to users of the service as well as to colleagues.
He said: 'A reasonably informed member of the public would lose faith in the profession if it were not found that you are currently intoxicated.
"A reasonably informed member of the public would be concerned about the seriousness of your behavior, the lack of respect and dignity shown towards the user of the service by imitating him and the lack of insight shown."
Anderson's stance against the allegations was that his actions were "jokes and should not have been taken seriously".
The SSSC concluded that a takedown or registration order was the most appropriate consequence of its actions, active from September 9.
Sense Scotland has been contacted for comment.