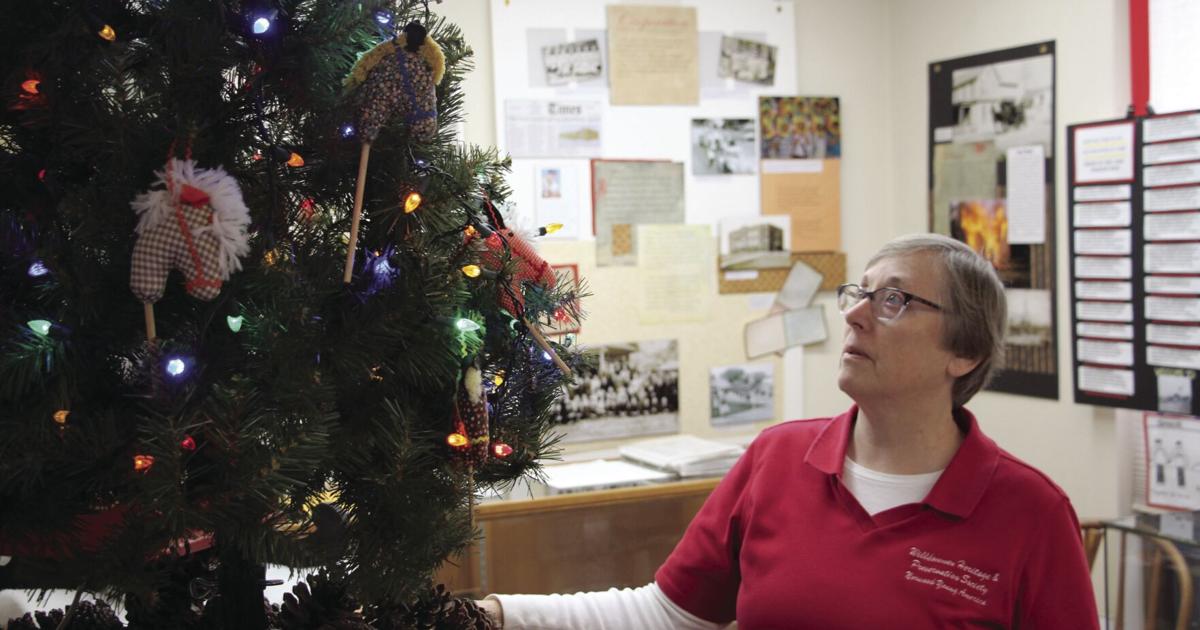 company Willkommen shares the holiday spirit with 'Tour' | Community
Most people decorate one, maybe two, trees for Christmas.
Members of the Willkommen Heritage and Preservation Society have decorated more than a dozen with them.
This is their "Tower of the Trees" on display at the Willkommen Heritage Center at Norwood Young America until the end of December. Each tree in the seasonal exhibit has a different theme and set of decorations.
There is a tree decorated with historic greeting cards and a feather tree, believed to be one of the earliest man-made trees, originally made up of green-dyed goose feathers attached to wire branches, brought to the States- United by German immigrants.
Also, a red, white and blue tree honoring veterans. And trees highlighting the hobbies of members: a sewing tree with spools of thread; a cookie cutter tree and another with handcrafted hobby horses. Also, collectible trees – one with jewelry and another "tea time" tree with tea cups.
There is a Charlie Brown tree as a tribute to the popular Charlie Brown Christmas TV show, which has aired annually since 1965. A tree made from the pages of a Sears and Roebuck catalog. Others too.
Members have been planning the "Path of the Trees" for about a month to brighten up the historic center and attract visitors, according to member and host Marcie Lein. The company was established in 2010 to preserve the past and tell stories about Norwood Young America and its surroundings.
The company currently has 54 people and five business members, and has welcomed some 330 visitors so far this year, Lein said. In addition to the permanent, rotating and seasonal exhibitions, the company also sponsors occasional "museum nights" focused on particular historical topics. Some of the most popular have been on area railways, WWII, and local cemeteries.
You can see the "Path of trees" exhibit and follow the path to other Heritage Center exhibits on Thursdays, Fridays and Saturdays, from 10 am to 2 pm. The center is closed on Christmas Eve, Christmas Day and New Year's Day.