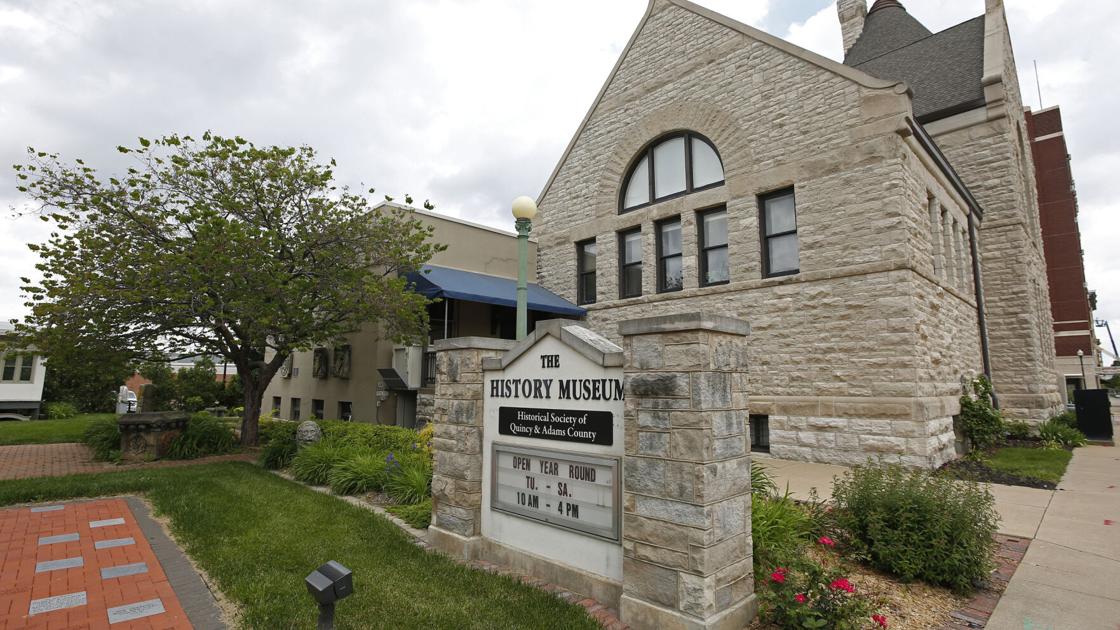 Historical Society celebrates 125 years | Story
QUINCY – An organization dedicated to preserving the history of Quincy and Adams County celebrates its 125th anniversary.
"From the start there was a real interest in preserving our history, in understanding that we had a rich history that we had to preserve," said Rob Mellon, executive director of the Historical Society of Quincy and Adams County.
"One of the most important things to remember is that we are here to keep things not just for the city but for the county," he said. "If you don't want to pass something on to your family, instead of selling it to someone who sells these types or artefacts, donate it to the historical society and we will protect it – especially the photographs, documents of 'importance and things like that. "
The organization formed on June 12, 1896, as the Historical Society of Quincy, Illinois, "to bring together everything relating to the history of Quincy and the surrounding area and to provide a safe depository for all books, images, portraits, manuscripts and documents of all kinds which illustrate this story ", according to its charter.
Ninety-five people attended the first meeting, where Lorenzo Bull was elected president of the new organization which provided for monthly meetings of its board of directors and quarterly meetings of members.
The first gifts to the company included "the 1834 church bell which belonged to the Lord's Barn, a compass used by John Wood on his arrival in Illinois in 1821, the first brick made at Quincy in 1829 and the first seal used in the office of the clerk of the courts from 1833 to 1835, "wrote Arlis Dittmer in a February 2020 Once Upon a Time column.
An early society preservation effort saved the iconic Governor John Wood Mansion, which was threatened with demolition in late 1906 when the city approved a request for an alley near the 12th and the State.
Historical Society member Louise Mertz, with the help of Daniel Wood, John Wood's son, raised enough money to purchase the mansion. The company took control of the property in 1907 and has held it ever since.
In 1922, the organization became the Historical Society of Quincy and Adams County.
The company maintains the mansion, an 1835 log cabin, livery and visitor center at 12th, and the State and History Museum in the Square at Fourth and Maine. Popular annual events include Woodland Cemetery tours and Christmas candlelight tours of the mansion.
Mellon said the company, one of the oldest in Illinois, remains vibrant thanks to the support of area residents with future plans, including the expansion of the history museum in the plaza.
"A lot of historic societies may have been vibrant 20 or 30 years ago and are almost extinct," he said. "The fact that we have such a vibrant historical society is a testament to the history of the city and the county, and the people who believe it is important and want to keep it going."