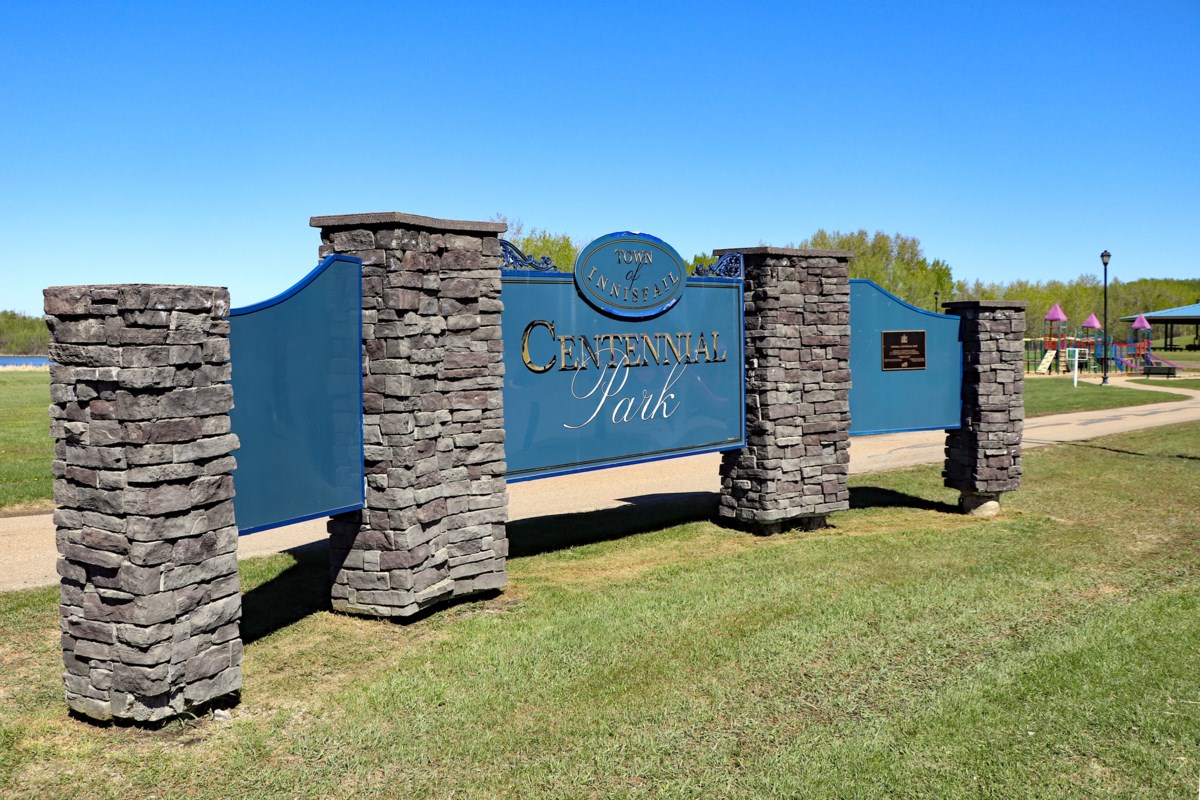 Rowdy Innisfail youngsters caught after wild park ride
An SUV is said to have driven on the grass of Innisfail Centennial Park next to the parking lot while other young people rode on running boards
INNISFAIL – Cameras at Centennial Park identified an SUV driver who was driving cheekily across the grass and then into the parking lot with cheering friends riding on the running boards of the vehicle.
The April 26 incident is the latest of several concerning incidents of antisocial behavior that have been observed and reported at Centennial Park since last February.
On May 3, Gary Leith, director of the city's fire and protection services, said one individual from a group of six youths involved in the ride had been identified and "appropriate action" had been taken. .
"Through an investigation we were able to identify the registered owner and driver and potentially charge (the driver). I cannot discuss whether any charges have been laid until they are in court," Leith said, adding that the six people involved in the walk in the park are young offenders and the case is closed. dealt with by peace officers from his department. "It's currently under investigation. Our law enforcement officers can enforce the provincial highway safety law.
the Albertan obtained video of the incident, but does not post it or screenshots, as all participating defendants are believed to be minors and their identities are protected by the Youth Criminal Justice Act of the federal government.
Leith said his department considers Centennial Park a "high priority area" for local law enforcement.
"It's been several years," he said, adding that there are several types of enforcement actions underway, including bike patrols, as well as speed and traffic checks.
"We have installed cameras in this area and those cameras, certainly in this case and in other cases, have led to the identification of individuals who are doing no good and led to enforcement action against them. ", did he declare. "They provide a useful tool, so if citizens see activity taking place there that they believe violates our regulations or provincial laws, they can call us and let us know that activity is taking place."
Regarding future enforcement and monitoring at Centennial Park, Leith said the city will use a multidisciplinary approach.
"Obviously we will continue to develop these plans in conjunction with law enforcement, the community, the council and the police committee on how we can make improvements to the events that we occasionally see," said Leith, adding that there is no problem with "99%". of all community interactions in the park. "But obviously there are times when they're not good and this is an example of that, and it's been dealt with effectively."
In 2019, the city council gave the go-ahead for the administration to spend $8,000 on video security cameras to monitor any potential antisocial behavior. The board and administration have grappled with the issue of park safety since a delegation presentation more than a year earlier offered solutions to curb anti-social behavior, including litter issues.
Com. Jason Heistad has been demanding action to have the park policed ​​and put in place better behavior controls since making an impassioned appeal to the council on February 14.
"I'm passionate because it's our (advisory) job. When we get complaints or it's been going on for a while, and it's just not in the last two months. It's been going on for a few years," Heistad said on May 5.
Heistad told the Albertan "Many" citizens told him that it was time to have a discussion about the problems and the solutions needed for the park.
"And making sure it's a safe place for everyone to come and go to the dog park and walk around Lake Napoleon," said Heistad, who walks to Centennial Park every morning. "We have to work with our regulations (department) and our local RCMP detachment to make sure it's a safe place. And littering, loitering and being abusive to people who can tell young people to slow down because they're speeding and being reckless there is not tolerated. Period."
Heistad said one action the council can take is to increase the fines for littering in the new updated Community Standards Bylaw, which could be approved by the council this week. He also wants increased signage at the park, as well as at Dodd's Lake.
The proposed updated Community Standards rule calls for a fine of $150 for a first offense of littering, with a hit of $250 for a second offense within the year. The third and subsequent offenses in the year go up to $500.
"We need to have a structure in place for residents and visitors who come to our city and use these wide open spaces," Heistad said. "If you communicate effectively with our community, through our police committee and our bylaws, people will be happy to go to the park and feel safe.
"Frankly, I am fed up, disappointed with individuals who do not treat the region in a respectful manner."