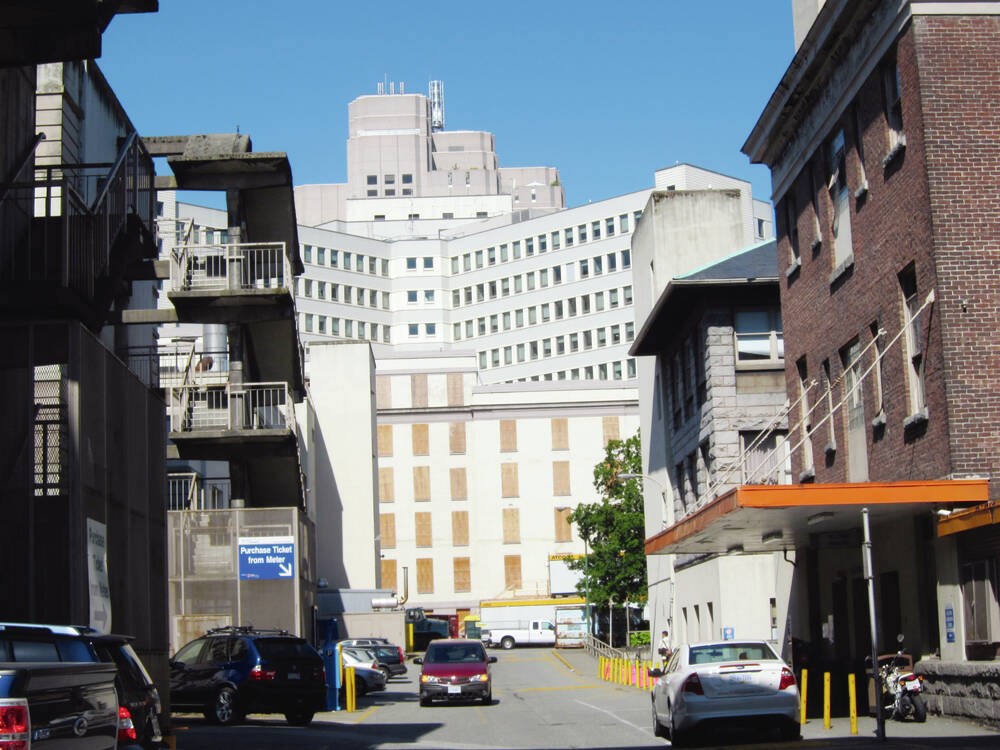 Trevor Hancock: The practice of planetary health care in British Columbia begins with hospital food waste
Many people, including healthcare professionals, are surprised that the healthcare system has a large ecological footprint. But as I noted last week, if the global health system was a country, its carbon emissions would have made it the fifth-largest emitter on the planet, according to a 2019 report from Health Care Without Harm.
But climate change caused by emissions from the health sector is causing not only environmental damage, but also damage to human health. And this is a direct violation of one of the fundamental principles of medicine, enshrined in the Hippocratic Oath, to do no harm; hence the need for safe health care.
Of course, climate change is not the only environmental and health damage that the health system creates. For example, the Green Hospital Scorecard, a program of the Canadian Coalition for Green Healthcare (founded 20 years ago), is used by hospitals to assess their policies and actions on energy use and water, pollution prevention and waste management, transport, health food systems and climate change, as well as business leadership.
So now that Canada has signed at COP26 the global commitment to create sustainable, low-carbon health systems, we must look to the provinces, who actually run the health system, to scale up and take action in this wide range of problems.
Here in British Columbia, some steps are already underway. The province's July 2021 mandate letters to health authorities make addressing climate change one of the five core principles that will inform their policies and programs.
In particular, they should reduce their buildings' emissions by 50% and their fleet emissions by 40% by 2030, as part of the CleanBC plan. But British Columbia will need to go much further to identify and tackle the full range of environmentally responsible health care practices that are needed.
So I was delighted to learn recently that UBC has created a Planetary Health Care Lab led by Dr. Andrea MacNeill, a cancer surgeon at Vancouver General Hospital, who is passionately committed to reducing the environmental and health impacts of health care. She also holds the newly created position of Medical Director of Planetary Health for Vancouver Coastal Health. The lab is an interdisciplinary research collaboration dedicated to building health systems that promote both human and planetary health.
In an April statement, UBC noted that the lab "will tackle everything from ­from food-related pollution in hospitals and unnecessary testing and treatment of patients to emissions from the medical supply chain.
Over time, according to the lab, this will involve "integrating planetary health care into health system structures (eg, hospital accreditation, quality reporting, supply chain)" in order that they simply become part of daily practice.
A key area the lab will examine is health system food services, which make up a large part of the sector's footprint and generate a lot of food waste, as it does at the household level. More environmentally sustainable food will also have significant direct health benefits for patients and staff.
Another area is the supply chain, which accounts for about 80 percent of healthcare carbon emissions. Requiring the adoption of a 'circular economy' approach throughout the supply chain could thus significantly reduce the consumption and depletion of natural resources, as well as emissions, waste and pollution.
The lab will also examine the environmental and health benefits of "virtual care," which already save patients millions of miles of travel each year.
Vancouver Coastal Health's new Planetary Health initiative is complemented by the work of its Energy and Environmental Sustainability team, which works on, among other things, active and clean transportation and reducing energy and water consumption, emissions emissions, waste generation and the use of toxic chemicals.
Then there's GreenCare, which unites the efforts of the four Lower Mainland health organizations (Vancouver Coastal Health, Fraser Health, Providence Health, and Provincial Health Services Authority). Their 2020 environmental performance dashboard highlights significant reductions in greenhouse gas emissions intensity, water consumption and waste generation across the four health authorities.
It's a good start. Now we need it to become provincial, with planetary health offices at the provincial level as well as in all health authorities.
Dr Trevor Hancock is a retired professor and senior researcher in the School of Public Health and Social Policy at the University of Victoria.